👋 Hi, we're Scentish
We make Vegan, Cruelty Free cosmetics by hand in Lancashire. We believe high quality doesn't always mean expensive.
Join us on TikTok
Explore us on TikTok to see what we get up to behind the scenes.
Follow Us



🌱 Vegan Ingredients
We ensure only vegan ingredients are included in our range of products without compromising on product quality.


Meet Nic, our founder
Nic loves beauty and skincare, she wanted to create a brand that uses vegan ingredients, that's totally against animal testing, and always provides benefits to the skin.
What about these?
Some of our fave collections
Ultimate Body Care Routine
Step 1 - Scrub & Exfoliate in the shower or bath
Step 2 - Apply Body Butter to hydrate lower layers of your skin
Step 3 - Apply Body Oil to moisturise top layers & lock it all in
Blog posts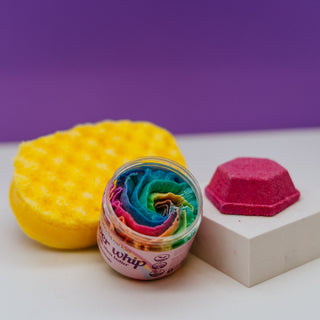 We've been keeping a secret from you all..... It's our new look for Scentish!   From last year we knew we wanted to change our branding to make it more consistent...